We eat with our eyes, first.
A little over a decade ago, I stumbled into an unlikely location for some of Knoxville's best sushi. Tangerine is located in East Knoxville at 5328 Millertown Pike, just a stone's throw away from the artist formally known as East Town Mall.
Those of you familiar with the area may have noticed this gem; it sits in an unsuspecting strip mall alongside an insurance agency and a corporate fast-food "Mexican" restaurant. Your Knox food dude is here to tell you, this place is wholeheartedly worth the drive across town, regardless of your current miles-per-gallon sitch.
So don't run for the border when you are in the area, instead visit next door to what is in my opinion, the best sushi in Knoxville.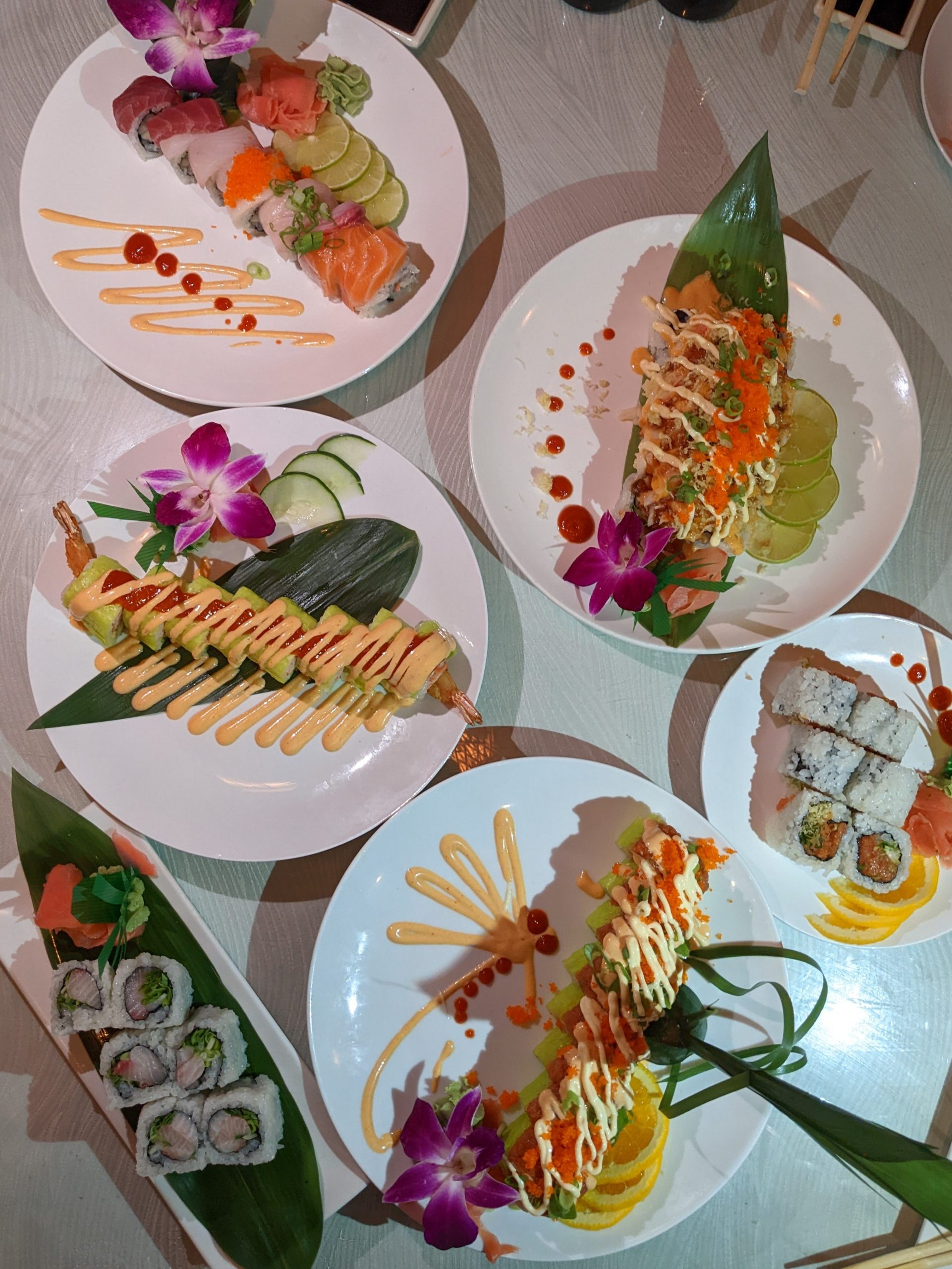 The Tornado Roll delights the senses with Spicy Tuna, cucumber and avocado – then it's knocked over as the top is bombarded with baked crab meat, shrimp and eel sauce, tempura crunch and green onions. A small smattering of fish eggs tops the experience off. If you're not a sushi fiend…. yet – don't be disparaged by trying a roll with fish eggs. They are crunchy and lightly salty, very mild in flavor yet texturally a friggin' dream boat.
This roll is highlighted here first, because it's something you simply should not miss. After having sushi in various locations across the county and this entire country, there is really nothing else like the mighty Tornado Roll. It's difficult to put this roll/experience into words; it's just epic in all regards.
So how do we follow up such a monumental beast? That's easy. We go for the namesake to bring everything together.
To name a roll/experience after your restaurant, you better bring the heat. The Tangerine Roll not only brings the heat, but it touches almost every note to delight the senses and bring your palate an utter moment of bliss. I've said numerous times when introducing this roll to friends — "It's like Thai food" referring to the smattering of the senses; it's spicy but not too spicy, it's savory but also lightly sweet. It's soft, yet accented by crunch. It's also TALL and massive; it's an exercise in proper sushi consumption. The Tangerine Roll has a variety of sauces accompanying it's composition, yet it doesn't eat too "saucy."
It's comprised of salmon, white fish, crab meat, cucumber and avocado. Then it's all wrapped up in the lightly-flavored (compared to a traditional nori-wrap) soy paper. This wrapping allows the flavors of the fish and components to sing differently, like seeing your favorite artist do an acoustic set. The Tangerine roll is then topped with spicy tuna, spicy mayo, fish eggs and green onions.
Guys seriously, you can't do much better than this roll – this is like edible art. It's simply a banger on every level. You would be doing yourself an injustice not to try this roll when visiting Tangerine. Sushi veterans will appreciate the different textures, accompanying components and the dichotomy of fishes used to craft this dynamic treat. Sushi newbies will step up to the plate and truly experience how good sushi should be, and CAN be. It's utterly mind-blowing for newbies and the hardest sushi veterans.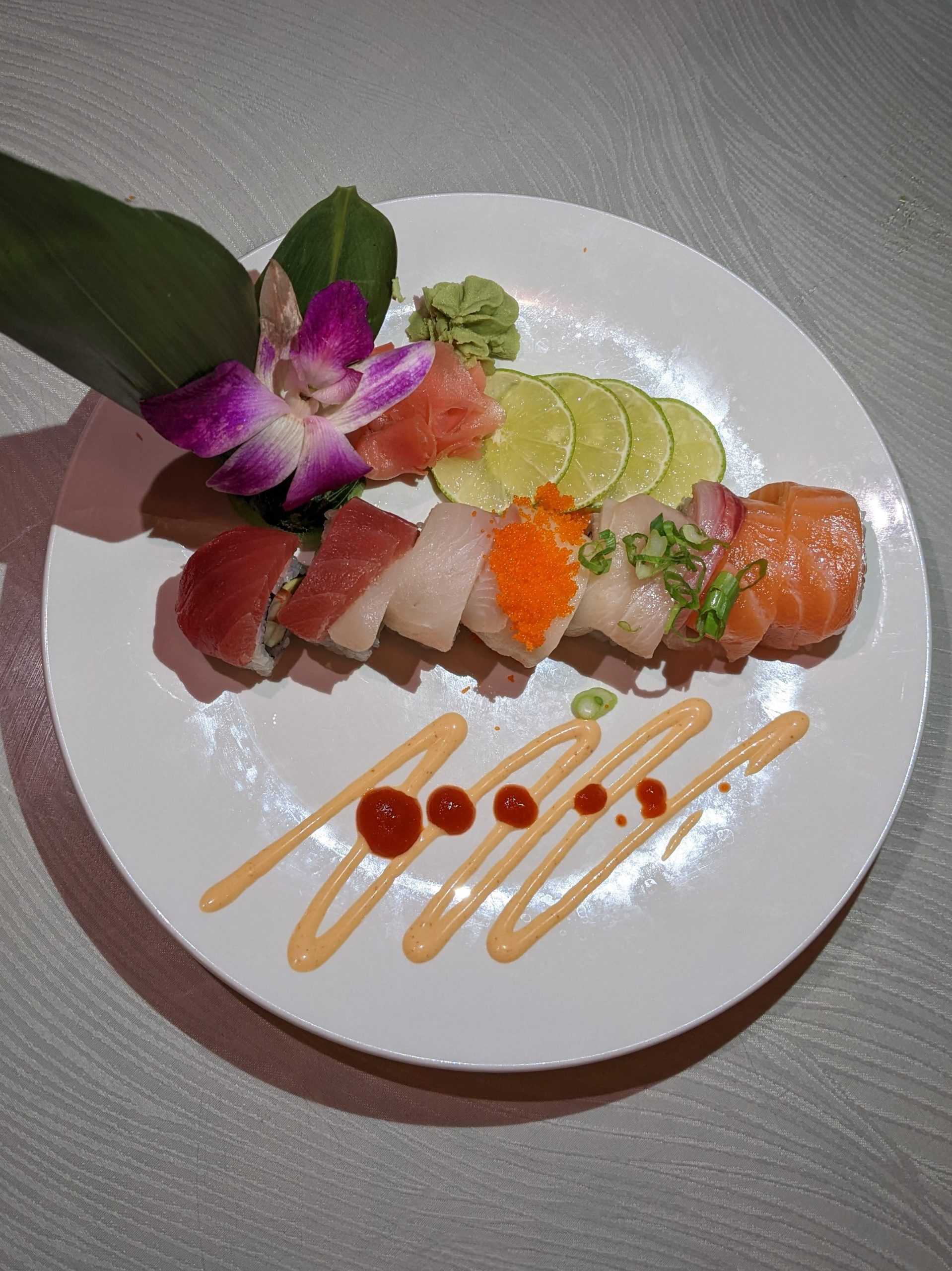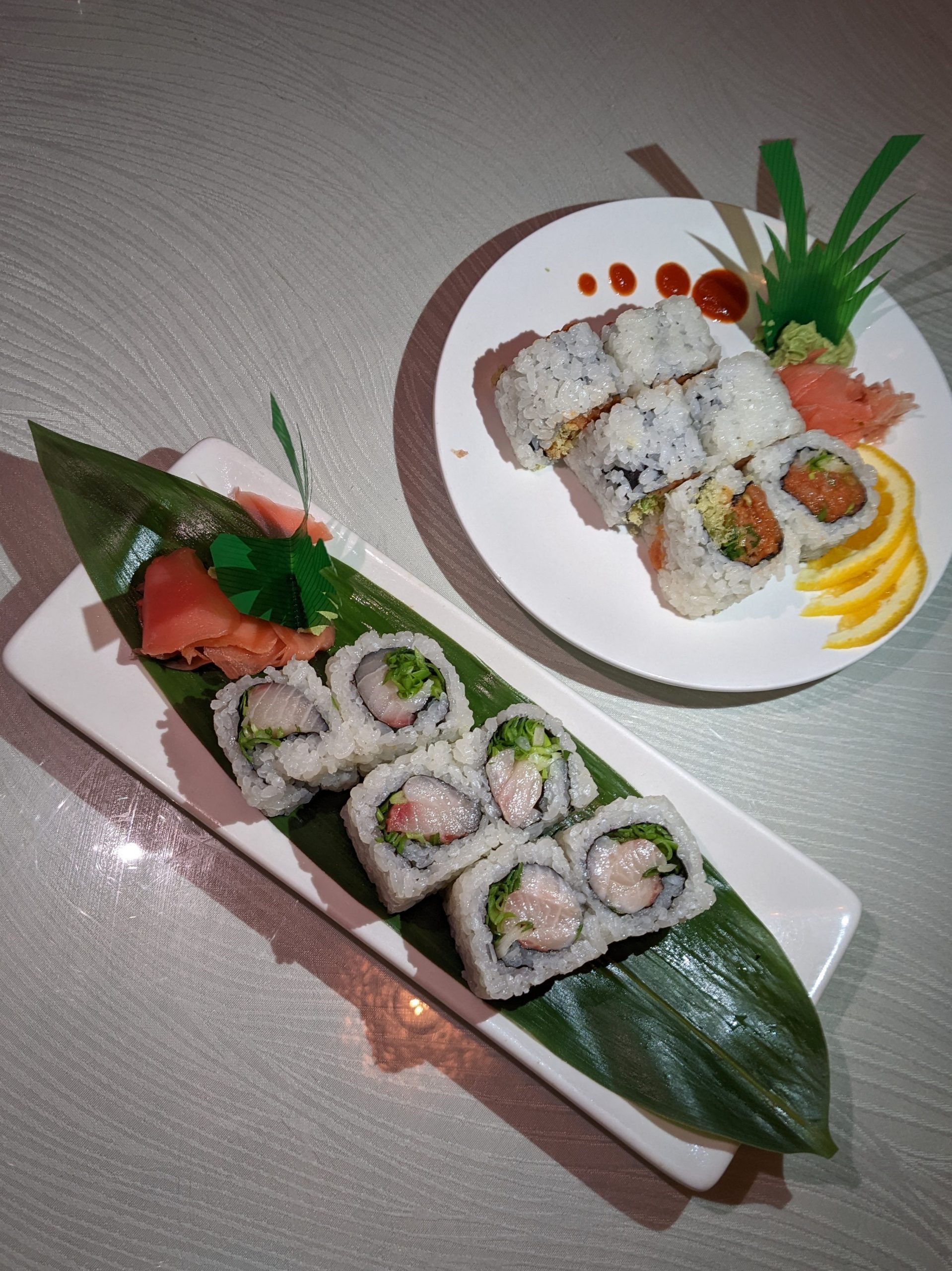 So get in your car, drive real far, don't stop at a bar and keep your sights set afar – Tangerine is the real deal. They also offer a nice selection of appetizers – try the fried gyoza dumplings or a vegetable tempura. If your party doesn't favor Sushi, they can feast on hibachi instead while they watch you devour artistic culinary flavor-bombs. Start your sushi experience off with the venerable, humble Yellowtail scallion roll. Then pull out the big guns and sample ANY of the house specialty rolls. Don't miss the Tornado and Tangerine rolls; these two experiences are worthy of a visit, alone.
After dining here for numerous years, it's no secret that your Knox food dude is infatuated with this place. Give them a visit, and you will quickly see why. Style meets substance at Tangerine, and in my opinion, it's truly the best Sushi spot in Knoxville.
Our Rating, up to five dudes on the Dudescale: